---
---
Crafts Categories
---
Recent Crafts News
The Honolulu Pastry Shop That Goes Beyond
While Nishioka is producing her dessert art in the kitchen, local artists display their ceramics and other crafts in the front of the shop on a monthly curated rotation. ...
By Sarah Burchard, Contributor. Forbes. Thu, 11 Nov 2021 08:00:06 -0500.
---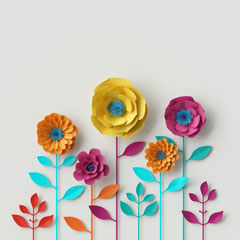 Crafts Websites
The word craft is a noun. Craft means (1) the skilled practice of a practical occupation, (2) a vehicle designed for navigation in or on water or air or through outer space, (3) shrewdness as demonstrated by being skilled in deception, (4) skill in an occupation or trade, (5) people who perform a particular kind of skilled work. Craft is also a verb that means (1) make by hand and with much skill. The Quisto editorial staff has evaluated these websites and placed them in the Craft information category.
---
Copyright © 2004-2021 Quisto.com. All rights reserved.
Quisto™ • Selected resources from the World Wide Web.

Quisto > Arts > Craft Website Directory