---
---
Finance Categories
---
Recent Finance News
Longtime ally to Trump's postal chief was paid by RNC
WASHINGTON (AP) - A former executive who worked in the private sector for Postmaster General Louis DeJoy was recently paid by President Donald Trump's reelection effort, according to a new campaign finance disclosure. ...
Brian Slodysko. Washington Times. Mon, 21 Sep 2020 22:41:05 -0400.
---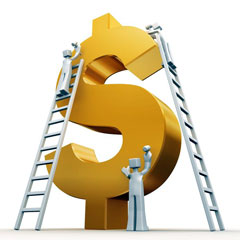 Finance Websites
Finance is the process of raising capital or funds for any sort of venture or expenditure. Governments, business enterprises, and individuals often borrow funds from investors and savers for their operations or purchases. Borrowers pay interest to their creditors for the use of these funds. The Quisto editorial staff has evaluated these websites and placed them in the Finance information category.
---
Copyright © 2004- Quisto.com. All rights reserved.
Quisto™ • Selected resources from the World Wide Web.

Quisto > Finance Information Directory