---
---
Finance Categories
---
Recent Finance News
Mexico could pay Pemex debt from $15 billion stabilization fund
Mexico's deputy finance minister said on Thursday the government was considering using part of a $15.4 billion public income stabilization fund to pay some debt obligations for heavily leveraged state oil company Pemex. ...
Yahoo. Thu, 21 Mar 2019 22:14:17 -0400.
---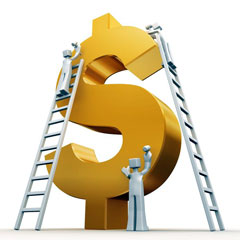 Finance Websites
Finance is the process of raising capital or funds for any sort of venture or expenditure. Governments, business enterprises, and individuals often borrow funds from investors and savers for their operations or purchases. Borrowers pay interest to their creditors for the use of these funds. The Quisto editorial staff has evaluated these websites and placed them in the Finance information category.
---
Copyright © 2004- Quisto.com. All rights reserved.
Quisto™ • Selected resources from the World Wide Web.

Quisto > Finance Information Directory