---
---
Reference Categories
---
Recent Reference News
Second biennial sculpture fair opens in Ouagadougou
This year's edition has been dubbed "Ambiguous Adventure" in reference to the novel by Cheikh Hamidou Kane, whose young hero Samba Diallo attempts to navigate between the soul of his country and the Western world he faces
AfricaNews. Wed, 27 Oct 2021 10:46:31 +0000.
---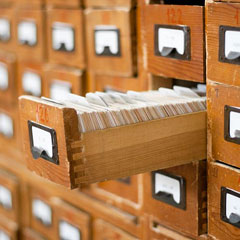 Reference Websites
A reference is a work which contains useful facts or a source of information about a particular subject. Online reference resources often enable users to search for information and news, and may include an online almanac, dictionary, or encyclopedia. The Quisto editorial staff has evaluated these websites and placed them in the Reference information category.
Oxford Reference Online
Fast access to quality information on a huge variety of subjects ranging from art to zoology.


http://www.oxfordreference.com/

Reference Information Guide
Reference websites are designed to present brief items of information such as definitions, facts, and statistics. Information may be presented in the form of text, maps, charts, or graphs.


http://www.chosensites.com/reference.htm
---
Copyright © 2004-2021 Quisto.com. All rights reserved.
Quisto™ • Selected resources from the World Wide Web.

Quisto > Reference Information Directory