---
---
Travel Categories
---
Recent Travel News
Pent Up Travel Desire: Where-And How-To Go In 2021
As the rollout of COVID-19 vaccines begins to kickstart the travel industry, a top travel organizer suggests unique, serene places to travel this year-and take the family.
By Laurie Werner, Contributor. Forbes. Fri, 15 Jan 2021 20:20:32 -0500.
Aggregated Travel News
Recent news about travel from English-language newsfeeds around the world.
Regional Directory News. Fri, 15 Jan 2021 20:56:06 -0500.
---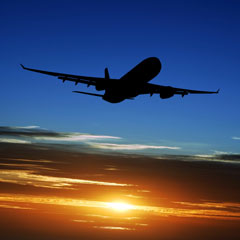 Travel Websites
Travel is the activity of going from place to place. Business people often travel to major cities whereas tourists travel to vacation destinations. This travel and tourism directory features resources for both business and leisure travel. The Quisto editorial staff has evaluated these websites and placed them in the Travel information category.
---
Copyright © 2004- Quisto.com. All rights reserved.
Quisto™ • Selected resources from the World Wide Web.

Quisto > Travel Information Directory