Quisto > Recreation
---
---
Recreation Categories
---
Recent Recreation News
---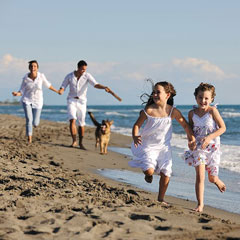 Recreation Websites
Recreation is any leisure time activity which is intended to refresh one's strength and spirits. Popular recreational activities include hobbies, sports, and outdoor activities. The National Parks system offers an extensive selection of family recreational programs and facilities. The Quisto editorial staff has evaluated these websites and placed them in the Recreation information category.
National Recreation and Park Association
An organization which promotes healthy lifestyles through parks and recreational opportunities.


http://www.nrpa.org/

Recreation Guide and Directory
Recreation and leisure topics are discussed on this page. Visitors can learn about leisure-time activities and find recreational facilities and services throughout the United States.


https://www.regionaldirectory.us/recreation.htm

Recreation News
This recreation news page comprises recent news headlines, article summaries, and citations about recreation from general interest news publishers and niche publications.


https://news.regionaldirectory.us/recreation.php
---
Copyright © 2004-2021 Quisto.com. All rights reserved.
Quisto™ • Selected resources from the World Wide Web.

Quisto > Recreation Information Directory