---
---
Recent Fashion News
---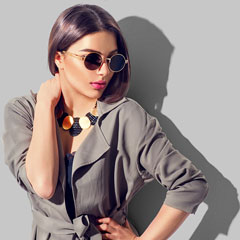 Fashion Websites
The word fashion is a noun. Fashion means (1) characteristic or habitual practice, (2) how something is done or how it happens, (3) the latest and most admired style in clothes and cosmetics and behavior. Fashion is also a verb that means (1) make out of components (often in an improvising manner). The Quisto editorial staff has evaluated these websites and placed them in the Fashion information category.
---
Copyright © 2004-2021 Quisto.com. All rights reserved.
Quisto™ • Selected resources from the World Wide Web.

Quisto > Arts > Fashion Website Directory