---
---
Computing Categories
---
Recent Computing News
As The Cloud Courts The Enterprise It Goes Big Memory
As the commercial cloud has increasingly courted the enterprise, the major cloud vendors have been rolling out ever-larger machine options, making it easier for companies to transition their workloads to a familiar computing environment.
By Kalev Leetaru, Contributor. Forbes. Wed, 17 Apr 2019 22:42:00 +0000.
---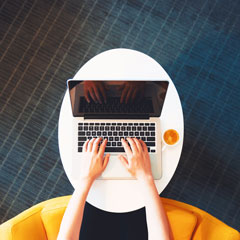 Computing Websites
The word computing is a noun. Computing means (1) the procedure of calculating; determining something by mathematical or logical methods, (2) the branch of engineering science that studies (with the aid of computers) computable processes and structures. The Quisto editorial staff has evaluated these websites and placed them in the Computing information category.
---
Copyright © 2004- Quisto.com. All rights reserved.
Quisto™ • Selected resources from the World Wide Web.

Quisto > Business > Computing Website Directory