---
---
Graphics Categories
---
Recent Graphics News
---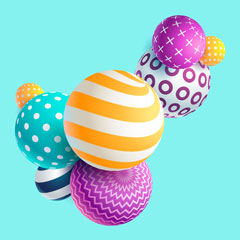 Graphics Websites
The word graphics is a noun. Graphics means (1) the drawings and photographs in the layout of a book, (2) photographs or other visual representations in a printed publication. The Quisto editorial staff has evaluated these websites and placed them in the Graphics information category.
IrfanView
This freeware graphic viewer is one of the most popular image viewers worldwide.


http://www.irfanview.com/

JupiterImages
Find a broad selection of stock photos and high resolution images at JupiterImages.com. Download royalty-free stock photos and high-resolution stock images at selected stock photography services websites.


http://www.jupiterimages.com/

MOWA - Museum of Web Art
Showcases web-exclusive art in a virtual-museum atmosphere, including counters, buttons, wallpaper, and splash pages. Don't forget to visit the Kids Wing and Visitor's Center.


http://www.mowa.org/
---
Copyright © 2004-2023 Quisto.com. All rights reserved.
Quisto™ • Selected resources from the World Wide Web.

Quisto > Internet > Graphics Website Directory