---
---
Recent Stores News
Ulta Beauty Sets Its Course For 2021
Ulta Beauty partnership with Target stores and the company's expansion plans make the outlook for 2021 very exciting.
By Walter Loeb, Senior Contributor. Forbes. Fri, 04 Dec 2020 11:01:30 -0500.
---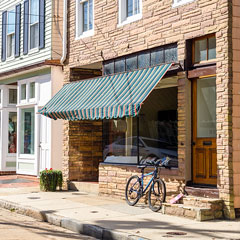 Stores Websites
The word store is a noun. Store means (1) an electronic memory device, (2) a mercantile establishment for the retail sale of goods or services, (3) a depository for goods, (4) a supply of something available for future use. Store is also a verb that means (1) keep or lay aside for future use, (2) find a place for and put away for storage. The Quisto editorial staff has evaluated these websites and placed them in the Store information category.
---
Copyright © 2004- Quisto.com. All rights reserved.
Quisto™ • Selected resources from the World Wide Web.

Quisto > Shopping > Store Website Directory