---
---
Recent Stores News
Black Friday is here AGAIN! Savvy shoppers rejoice
UK High Street retailers and online stores have reduced the price across hundreds of items ahead of Black Friday. Here, FEMAIL reveals a selection of the best deals for savvy shoppers.
Daily Mail. Fri, 15 Nov 2019 22:12:26 +0000.
---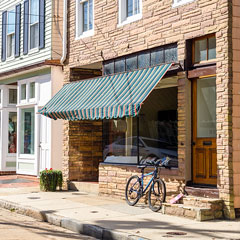 Stores Websites
The word store is a noun. Store means (1) an electronic memory device, (2) a mercantile establishment for the retail sale of goods or services, (3) a depository for goods, (4) a supply of something available for future use. Store is also a verb that means (1) keep or lay aside for future use, (2) find a place for and put away for storage. The Quisto editorial staff has evaluated these websites and placed them in the Store information category.
---
Copyright © 2004- Quisto.com. All rights reserved.
Quisto™ • Selected resources from the World Wide Web.

Quisto > Shopping > Store Website Directory