Society Categories
---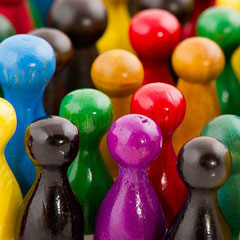 Society Websites
Society involves people working together for common objectives and enjoying one another's company. It includes organizations formed by persons with shared beliefs, interests, or professions as well as ethnic and family groups. The Quisto editorial staff has evaluated these websites and placed them in the Society information category.
Open Directory - Society
This venerable public directory includes categorized information about virtually all aspects of society, in more than eighty different languages.
http://www.dmoz.org/Society/
U.S. Census Bureau - American Community Survey
Nationwide survey designed to provide a fresh look at changing communities.
http://www.census.gov/acs/www/
---
Copyright © 2004-2014 Quisto.com. All rights reserved.
Quisto™ • Selected resources from the World Wide Web.

Quisto > Society Information Directory